« Exercise, Work, TV, Movie | Main | Robotics, XBox, Star Citizen, MIB »
By Derek | December 13, 2019
Friday, the 13th.
Got up early to go to a couple of estate sales, listed on Craigslist yesterday. They were selling "robots" and science stuff. All of the robots were toys, but they did have some Snap Circuits. We already have some of those. We bought a triple-beam balance scale for the classroom.
Regular work day for me. Worked primarily on my secondary documentation project.
Finished Stranger Things season 3. Talk about fan service. Amazing. Can't wait for the new season.
Took a photo of the front of the house in the dark, with the laser shower on and the moon right over top. I think it came out pretty good.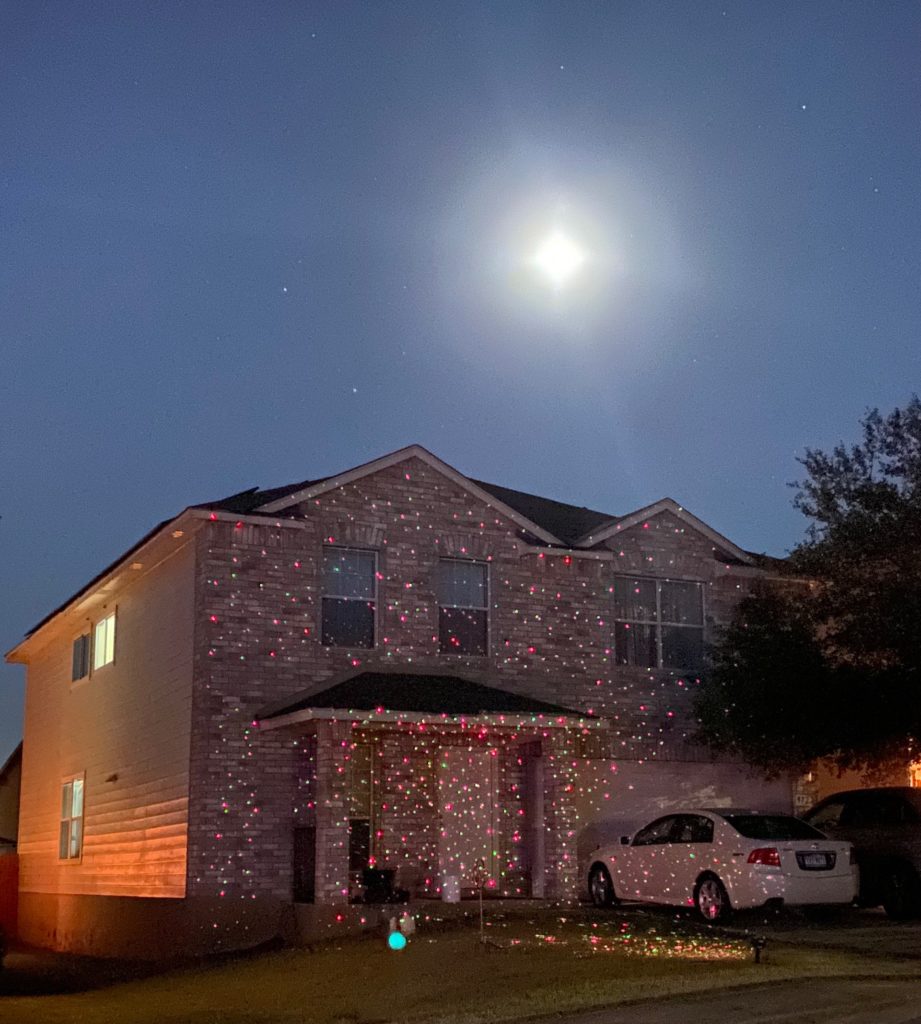 Time for bed.
(Visited 40 times, 1 visits today)
Topics: Entertainment, Photos, Technology, TV, Work | No Comments »
Comments
You must be logged in to post a comment.