« Errands, Pokemon, Star Wars, Lights | Main | Christmas 2019! »
By Derek | December 24, 2019
A great Christmas Eve. (24th)
Slept in a bit, but woke up very cold, I went to bed with too small of a blanket.
Left to eat lunch and run some errands, had to return an Amazon package to the UPS store for shipment back, do some last minute Christmas shopping, and pass out some socks and stuff to some travelers.
Set up the new Raspberry Pi image that I downloaded from Arcade Punks. It's a 256gb image, and it's set up very cool. I just need to get better wireless controllers for it now. The USB ones I bought from China ($5 each) are crap. Duh, right? I added some 8bitdo controllers to my Amazon wish list. Anyways, it plays a retro gaming movie clip when it boots, and changes the RetroPi theme on every boot as well. Very cool.
We set up our Christmas tree today. We just set up the small one, not the full size one. We should have offered my parents to help us set up the big one while they were here for Thanksgiving. Maybe next time.
Talked to Jill's dad, her brother and his wife on the phone this evening. Just chatted to catch up, really. It's been a while since we've talked to them.
Watched Die Hard, the best Christmas movie while we wrapped all the presents.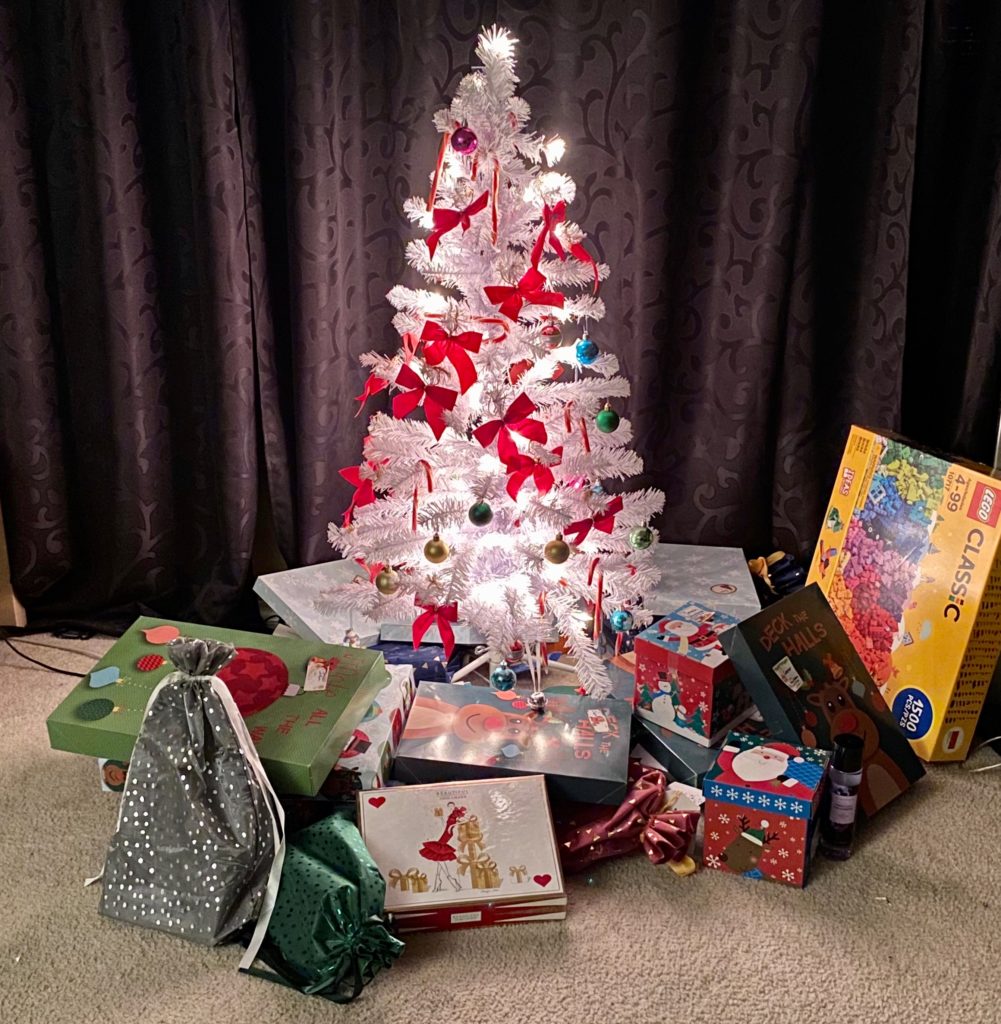 Time for bed!
(Visited 32 times, 1 visits today)
Topics: Entertainment, Family, Linux, Me, Movies, Photos, Technology | No Comments »
Comments
You must be logged in to post a comment.