« Health, TV, Work, Family | Main | Digital Penguins, Work, TV, Movie »
By Derek | January 31, 2020
A good Friday. (31st)
Watched another episode of Knights of Sidonia while I exercised. I was able to earn my January Challenge badge, with enough exercise minutes. The badge required 1,170 minutes, or roughly 38 minutes per day. As my norm right now is 30 minutes per day, and I didn't remember about the badge until, like, the 20th, I had to step it up quite a bit the past week or so to earn it.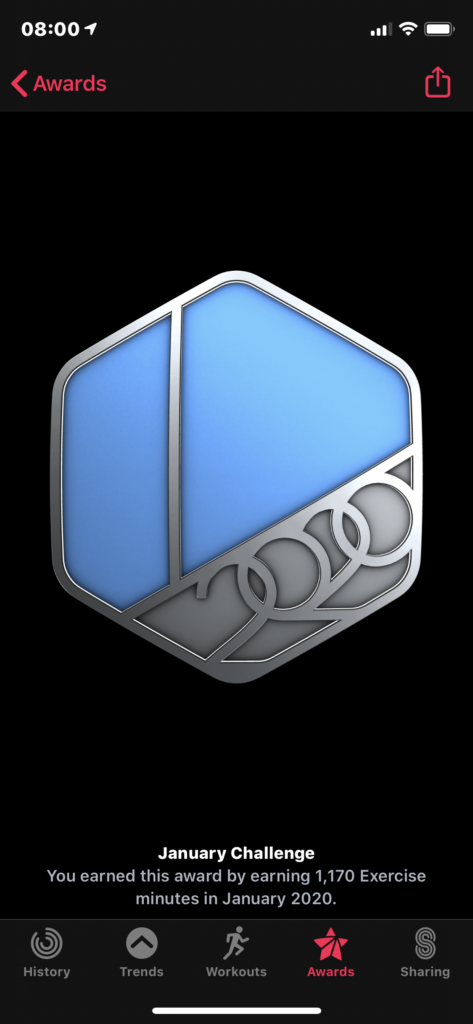 Regular work day for me. Got a bunch of good minor changes in to my secondary documentation project. Also was able to review a couple of other submitted articles and finalize those. 
Our younger son worked on cleaning his room today, he's still not feeling 100%, we even skipped martial arts last night, to prevent any of the other kids from getting sick. 
After work Jill and I worked for a few hours on Bylaws for the non-profit we're starting. 
We left to run a quick errand around 10pm, and when we got back Jill started brewing hibiscus leaves with some of her fresh mint leaves to make tea. The tea is so good, she sweetens it with monk fruit sweetener. 
(Visited 27 times, 1 visits today)
Topics: Entertainment, Family, Food, Me, TV, Work | No Comments »
Comments
You must be logged in to post a comment.