About
This is my second blog. Hosted at a real provider, this time. I still have the data from my old blahg, perhaps one day I'll be able to restore my previous entries.

Male, from San Antonio, TX. My birthday is Feb 27th. Happily married, with two wonderful kids. Well, usually wonderful, anyways.
I like computers, music, movies, books, World Of Warcraft & XBox 360.

---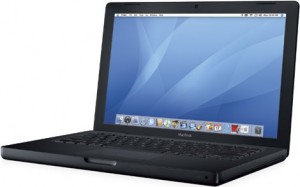 My main computer is an Apple PowerBook G4, with a 15″ screen and a 100GB hard drive. I'm now running OS X Leopard (10.5). My secondary computer is an Apple Mac mini Core Duo, with a 250GB hard drive. I use both computers with an 2-port DVI IOGear KVM. I recently upgraded to a 24″ Samsung LCD.





In WoW I regularly play several "toons" on The Scryers server. My toons used to be on the Argent Dawn server, but Blizzard offered a free move, so I took advantage of it.
 and of course, my gnome male warrior, Dillo, who's only level 4, cause he's just my auction toon, at this point. I haven't been playing much recently… but I'm attached to my characters, and I don't want to stop subscribing… curse you Blizzard!
---

I'm also currently playing Oblivion, on the XBox 360. I've got a Dark Elf SpellSword (is that the right word?) that's currently level 8. I'm about 40 or so hours in, but I've closed only three gates so far, and haven't even returned Martin yet. Oh, and I'm a Knight-Errant of the White Stallion. 🙂

---

Music I listen to is rock & techno. Actually, I listen to most music, except tejano, it annoys me.
I put out an album recently. You can find it over at DigitalPenguins.info 


---

Favorite movies are Usual Suspects, Fifth Element, and Lord Of The Rings. I typically prefer extended editions, or director's cuts. When I watch Anime, I usually prefer to watch it in Japanese, although if my wife and I watch it together we put it on English so she can follow it better.