By Derek | October 25, 2010


So, this morning I had a spirited discussion, that is to say, debate with several of my fellows on the topic of speeding fines.
One gentleman was adamant that "everyone speeds, so when it's your turn to pay up, you just do it"… and that by choosing not to pay, I was instead destroying the fabric of civilization.
First of all, I wasn't the one who got the ticket, in this case, but that's irrelevant. I do my level damndest to pay the police state as little as possible when I do get pulled over. In fact, my M.O. is to hire a lawyer, and have him plead my case on my behalf.
Second, if everyone does it… no, really. Stay with me here. Is breaking the law morally right? You say no? Tell that to Rosa Parks.
Third, it used to be, in society, that we required there to be a victim in order to prosecute. In the case of speeding, tell me, where is the victim? We're not talking here of agressive or reckless driving, but of the simple casual speeding "that everyone does".
Civil disobediance, then, of a victimless "crime"?
Guilty as charged.
Topics: Auto, Law, Me | 1 Comment »
By Derek | April 23, 2010

Finally, after the third time taking the test, I got my RHCE.
Officially, I got my results / certificate on the 24th of March, but the cool thing is that I passed the test the day before, on the 23rd. The 23rd was my one year anniversary date with Rackspace. Wow.
I scored well on the test, too, which I was glad of. You know what they say:
Practice makes perfect.
Topics: Me | No Comments »
By Derek | September 16, 2009
A great video.
Topics: Politics | No Comments »
By Derek | May 19, 2009


Not sure what's up at NTB, but I don't like it.
Monday morning, my rear passenger tire went partially flat on the way to work.
I was working at a different location today, due to a training class I'm in (RHCE), so I couldn't just call in late. I had to drive on the tire for about 20 minutes in medium traffic.
At lunchtime, I got the tire changed (thanks AAA) and had a few minutes left over to grab a bite to eat.
After my class, I took it to the closest place near where I was at (410 / I-10), which happened to be a Discount Tire.
After inspecting the tire — it had a long cylindrical object in it, but it wasn't a nail — they showed me the inside of the tire, where the rubber sidewall was frayed. They informed me that they couldn't fix it, due to the fact that it had "run flat", even though the hole was in a place that's normally very conducive to patching. The tire was ruined.
I had informed them before they looked at the tire that if they could not patch it, I would take it to where I bought it, and claim my road hazard warranty that I had purchased. I did not tell them where I bought the tires. They still offered to patch it for free, if they could, and didn't end up charging me anything.
I then drove (still using my spare) to the NTB close to my house, where I had purchased the tires, and asked them to replace the tire under road hazard warranty. Now, according to NTB, road hazard is pro-rated, based upon tread depth and mileage.
After waiting over an hour for them to inspect my tire, NTB informed me that they were fixing the flat.
What?!?
I asked the manager what was going on, and he told me there was no damage to the inside of the tire, and that it was simply a "heat ring".
He brought out the tire a few minutes later, for me to inspect. He showed me the inside of the tire, and where there was prevously a whitish ring, there was now a dark ring. There was also a strong smell that reminded me of spray paint.
Even after I asked for the road hazard warranty again, the manager said he can't do a claim on it, because the inside sidewall isn't damaged. They then put the tire back on the car, and put my spare in the trunk.
I was too flabbergasted to be angry.
I don't feel comfortable driving on the tire, and I wish Discount Tire was open later.
Topics: Auto | 1 Comment »
By Derek | May 4, 2009


I added the AddThis buttons to my site.
It will now be easier to Slashdot my site. So, fire away!
Topics: Me | No Comments »
By Derek | March 23, 2009


It's official. As of about 8:30 am this morning, I am officially employed by Rackspace.
I work in the cloud files division, called Mosso, as a Linux Systems Admin. Tomorrow, I get to find out exactly what that means.
I spent the day today going through their "new-hire" process. It was actually pretty interesting.
We spent the morning going over and signing up for our health benefits. They provided lunch, and then the afternoon was spent with presentations from security and systems administration.
I also received parking tags and an ID badge.
I've never had to wear an official ID badge before. Of course, many of my school district clients had me wear visitor badges, so the concept isn't completely foreign, but still, it'll be kinda weird.
Jill and I went through all of the healthcare paperwork tonight. Whew.
Topics: Me, Technology, Work | 2 Comments »
By Derek | March 11, 2009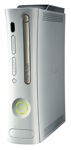 *Updated 2009 Mar 11th*
I been playing the heck out of Rock Band 2 recently, and I wanted to list here all of the songs that I've purchased, so that any of my friends and family that want to hook up online can grab any songs they like that we have in common.
Topics: Games, Me, Music | 1 Comment »
By Derek | February 26, 2009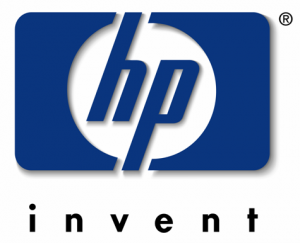 Just found out while doing some research for a customer that HP has discontinued it's 2605 series of printers.
What a bummer! They were inexpensive, reliable printers.
The good news is that they've replaced them with a new series. If you're looking for an equivalent to the 2605dn, check out the new P2055dn.
Hopefully the new series will be just as nice.
Topics: Me, Technology | No Comments »
By Derek | December 2, 2008
I know this is so last year, but, hey, Christmas does come every year!
Check out iYule.tv. (The link is an affiliate link). It's a 30 minute long video that you can play on repeat. They offer several resolutions, and videos with or without music. Enjoy!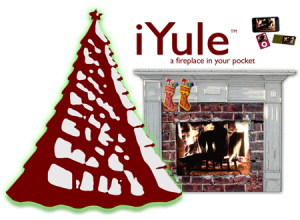 Topics: Me | No Comments »
By Derek | October 21, 2008

I spent the weekend in the Gila National Forest with my son, brothers and my dad. My dad, Austin and I drove up. We left about 3 A.M. on Thursday morning. My brother Ben flew into Phoenix, met up with my other brother Joel, and they drove the RV from there.
Here's a link to my photos.
My brother Ben also took some photos, they live here.
It was a blast.
Topics: Family, Photos | No Comments »
« Previous Entries
Next Entries »