About
me

Male, from San Antonio, TX. My birthday is Feb 27th.
Happily married, with two wonderful kids. Well, usually wonderful, anyways.
I like computers, music, movies, books, and video games. Not necessarily always in that order.
---
games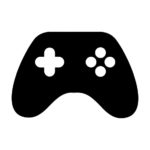 The current game I'm playing the most is Star Citizen. Star Citizen is one of the most ambitious video games ever developed, and almost completely developed via crowd funding. It's really cool. If you want to sign up, use my referral code, and start with 5,000 in-game credits.
I've joined an organization in-game (think Clan or Guild) called Synchronizerz. It's an over 1,700 person guild that runs regular events. We have a ton of fun in-game.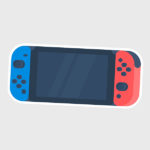 I've also been playing quite a bit of games on the Nintendo Switch, due to it's focus on local multiplayer games. Seriously, where most consoles have gone "single box/single game" multiplayer, the Switch offers many, many games that are local co-op friendly. It's a blast.
---
music
Music I listen to is metal & techno. Actually, I listen to most music, except Tejano, it kind of annoys me.
I put out an album. You can find it over at DigitalPenguins.info
---
movies
Some of my favorite movies are The Princess Bride (1987),  Usual Suspects (1995), Fifth Element (1997), Lord Of The Rings (2001), and Ready Player One (2018). I typically prefer extended editions, or director's cuts.
I'm watching and loving the whole Marvel Cinematic Universe stuff, TV shows and all.
When I watch Anime, I usually prefer to watch it in Japanese.
---
ham
Lately I've gotten my family into amateur (HAM) radio. We passed our Technician level test recently, and are awaiting our FCC assigned callsigns.
(Visited 703 times, 1 visits today)