« Dr, Work, WRFQ803, Duolingo, Mac | Main | Snitches, Cleaning, Linux, PS4, PC »
By Derek | April 18, 2020
A quiet Saturday. (18th)
Realized that I didn't write a journal entry on Friday (yesterday). I've been doing well at writing every day, but I missed yesterday. It was a regular work day for me. My GMRS radios came in, early, and I was able to get them set up. They were not scheduled to be delivered until May 5th.
Today is also a regular work day for me.
Got some work done cleaning up some minor leftovers after our last migration.
After work, worked in my office a bit.
Kept up my DuoLingo streak. Naturally, I got this: (pic)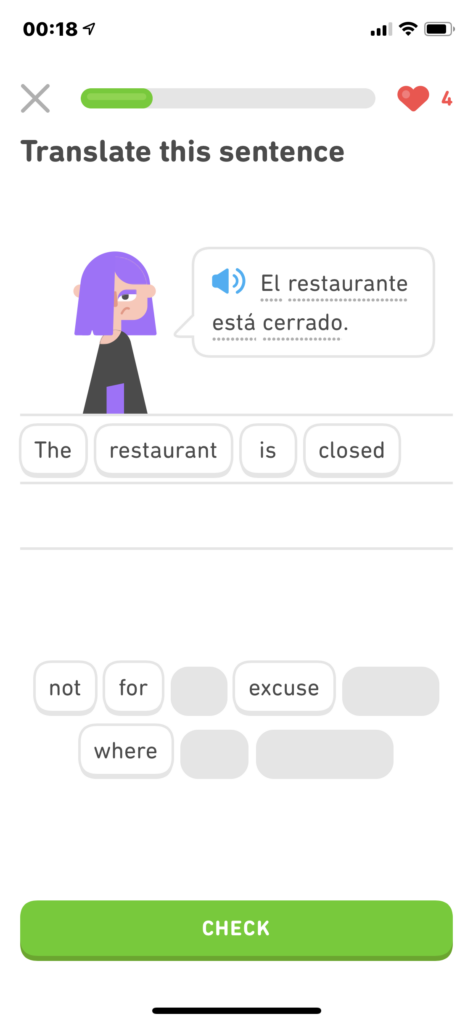 Jill and I watched Coyote Ugly. I hadn't seen it.
Time for bed.
(Visited 24 times, 1 visits today)
Topics: Entertainment, Family, Home Improvement, Linux, Me, Movies, Photos, Technology, Work | No Comments »
Comments
You must be logged in to post a comment.