« Health, Work, Neighbor, Banana Bread | Main | Work, Groceries, Garden, TV »
By Derek | March 26, 2020
A good Thursday. (26th)
Got up tired today, went to sleep too late last night.
Regular work day for me. I was able to complete testing on the issue that I got solved, in our staging environment, so I started deploying to our production regions. Of course, I found another issue that needs corrected in the first region I deployed to. 
Jill put in our garden today. It's something she had been planning for a while. It looks really nice.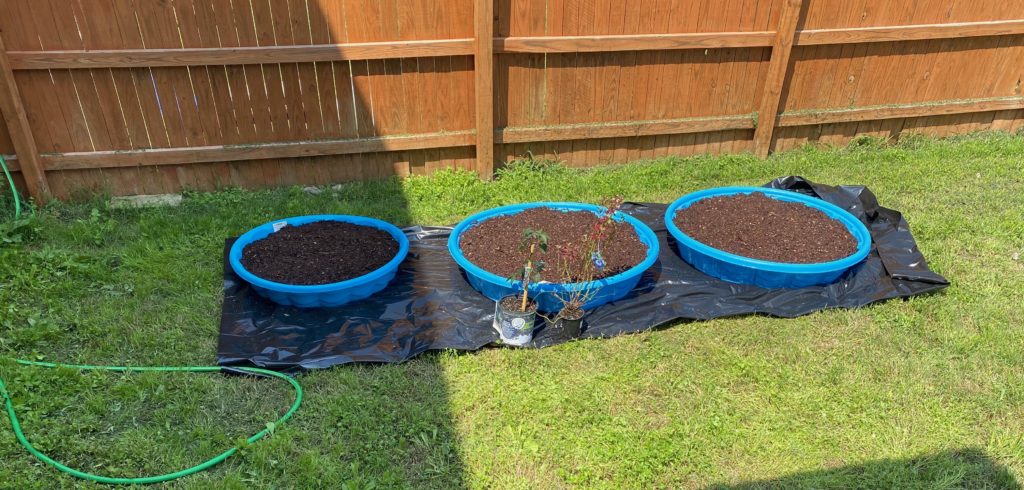 We have three pools, but they don't look like they're enough for the amount of vegetables that we want to grow, so we'll have to get more. 
Exercised after work. 
Our younger son had his first martial arts session via Zoom this evening. He missed attending the Tuesday class. 
Watched a few more episodes of Jessica Jones season 2, nearing the end. It gets weird. Still good, but weird. 
Stayed up too late again. 
(Visited 17 times, 1 visits today)
Topics: Entertainment, Family, Health, Home Improvement, Linux, Me, Technology, TV, Work | No Comments »
Comments
You must be logged in to post a comment.