« Library, PT, Library, Work | Main | Dr, Work, RackerGamers »
By Derek | October 22, 2019
A good Tuesday. (22nd)

Got up early to go get a haircut. Took little man with me. He looks sharp, now.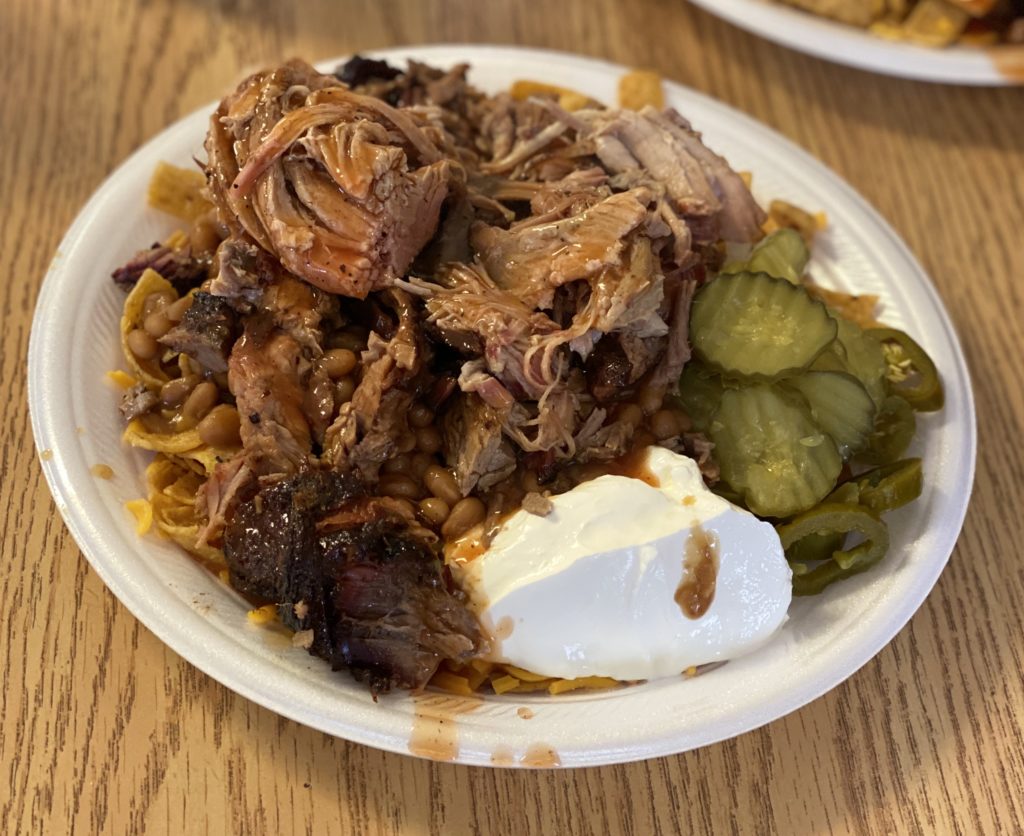 Tuesday lunch at our favorite spot. Yum. Saw a silver-haired woman wearing a Soundgarden shirt. I am old.

Robotics (x2).
Ran around trying to find a pecan pie for tomorrows' work potluck. Apparently, it's too early in the season for pecan pie. Ended up with a nice Apple Crumble instead.

Got home and played a bunch of Rockband 4. I had bought RB4 on the XBox One when it came out, but hadn't really played it, due to the restrictions with bringing my music over from previous RB games. RB2 imported RB1 stuff, and RB3 imported all of that… but RB4 isn't so generous. Ended up playing a bunch anyway, due to the fact that it does come with some songs that I don't have on RB3.
(Visited 22 times, 1 visits today)
Topics: Entertainment, Family, Food, Games, Me, Music, Photos, Robotics, Technology | No Comments »
Comments
You must be logged in to post a comment.