« Bummer! HP replaces it's 2605dn. | Main | It's Official… I Am Now A Mosso / Rackspace Employee. »
By Derek | March 11, 2009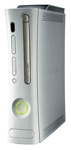 *Updated 2009 Mar 11th*
I been playing the heck out of Rock Band 2 recently, and I wanted to list here all of the songs that I've purchased, so that any of my friends and family that want to hook up online can grab any songs they like that we have in common.
Albums:
Foo Fighters – Color And The Shape
Judas Priest – Screaming for Vengeance
Megadeth – Peace Sells
Motley Crue – Dr. Feelgood
No Doubt – The Singles
Red Hot Chili Peppers – Blood Sugar Sex Magic
Rush – Moving Pictures
Packs:
Classic Rock Pack 01
Disturbed Pack 01
Harmonix Pack 01
Metallica Track Pack 01
Nine Inch Nails Pack 01
Offspring Pack 01
Police Pack 01
Individual Songs:
30 Seconds To Mars – The Kill (Just Added)
Glados And Jonathan Coulton – Still Alive
Miranda Cosgrove – Headphones On
Psychedelic Furs – Pretty In Pink
Static X – Push ItStephen And The Colberts – Charlene
System Of A Down – BYOB
System Of A Down – Toxicity
Vesuvius – Promised Land
White Zombie – Black Sunshine (Just Added)
All extra (20) free downloadable Rock Band 2 songs.
All songs from Rock Band 1.
(Originally posted 2008 Dec 18th)
(Visited 28 times, 1 visits today)
Topics: Games, Me, Music | 1 Comment »
One Response to "Rock Band 2"
system of a down byob | Digg hot tags Says:
December 20th, 2008 at 14:17

[…] Vote Rock Band 2 […]
Comments
You must be logged in to post a comment.