« PT, Food, Work | Main | Dr, Work, PT, RackerGamers »
By Derek | October 29, 2019
A good Tuesday. (29th)

Normal (crazy) Tuesday for us.
Had an errand to run this morning, had to pick up lunch to go.

Robotics was kind of crazy today. We had multiple kids just doing their own thing, which wasn't always on task.
Martial arts for the younger one after that.

Back home. Salad for dinner, plus a few left over boneless wings.

Played some Star Citizen before bed. It's FreeFly week, so if you want to try it, make a free account, with my referral link, then if you choose to buy a game package, you'll get 5,000 in game credits!
https://robertsspaceindustries.com/enlist?referral=STAR-H4F3-KZZH?

Forgot to post some pics I took the other day at a local business. The dressed their outside animal statues up as heroes.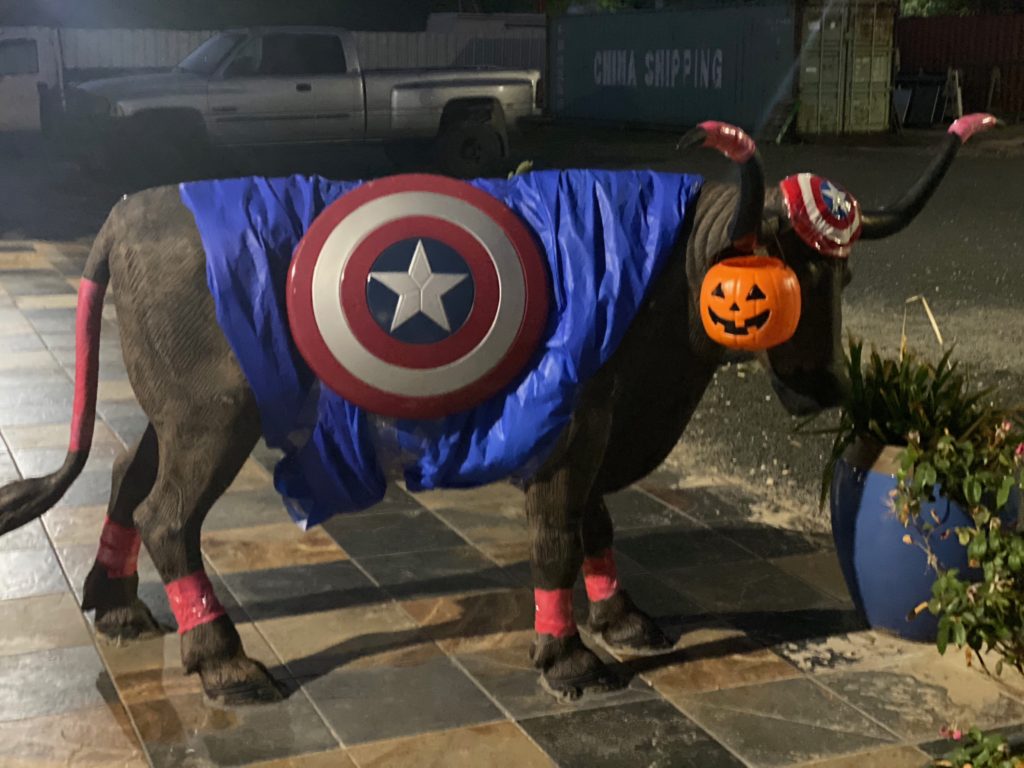 (Visited 40 times, 1 visits today)
Topics: Entertainment, Food, Games, Me, Photos, Robotics, Star Citizen, Technology | No Comments »
Comments
You must be logged in to post a comment.