« Dr, Work, PT, RackerGamers | Main | RackerGamers, Extra Life, XBox, Riverwalk »
By Derek | October 31, 2019
A great Thursday (Halloween).
Normal work day for me, went into the office today.
Ran the RackerGamers t-shirt table during lunch today. Rackspace also had a pumpkin carving contest today, I voted for the Death Star one.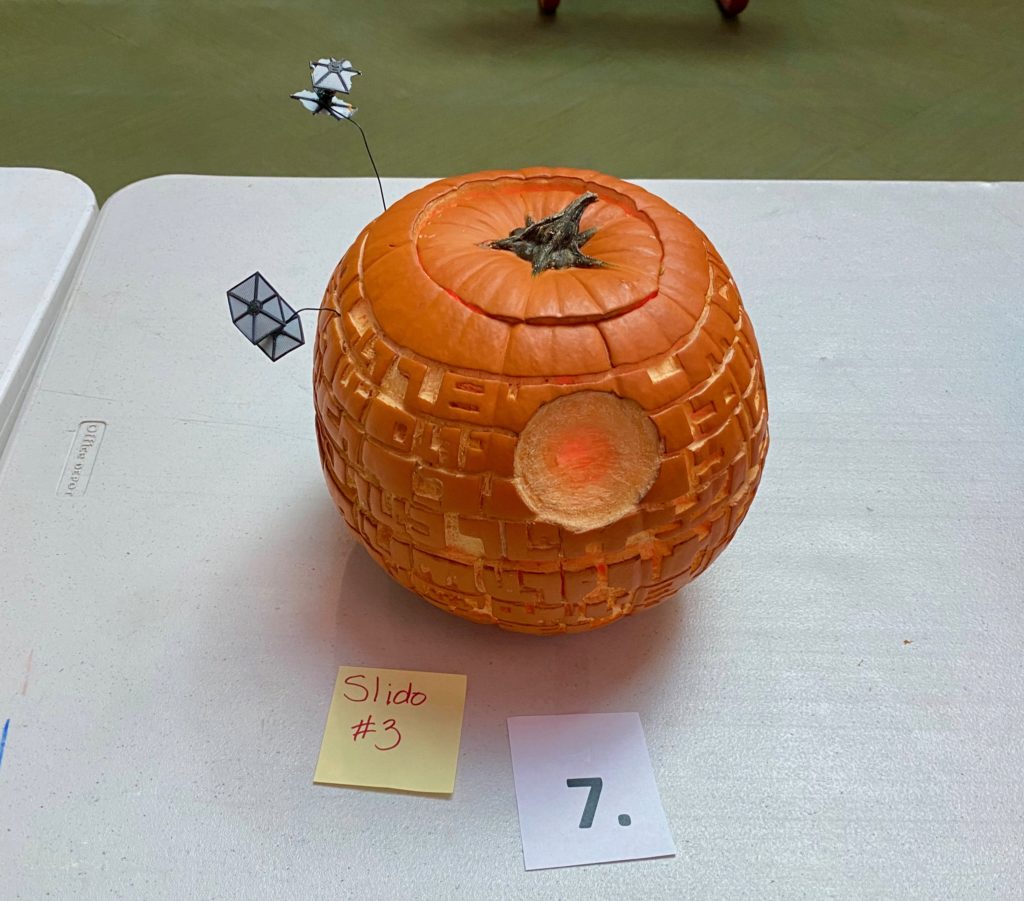 Worked on my secondary project today, documentation.
Handed out candy today after work, we always give out a bunch for Halloween.
Also earned both my Apple Watch October Challenge, and my October Perfect Month. I'm getting back to where I was last year before I got hurt.
Our traveler friend showed up late this evening, as he's going to be participating in Extra Life with us this year. I'm pretty pumped, it's less than two days away. I helped him with tweaking some stuff on his computer so that he can play the game on his main computer, and capture and stream from his laptop. Pretty neat stuff. If you haven't donated to my Extra Life page, now's the time.
Time for bed, gotta go help setup the event tomorrow, for Saturday.
(Visited 27 times, 1 visits today)
Topics: ExtraLife, Friends, Health, Me, Microsoft, Photos, RackerGamers, Technology, Work | No Comments »
Comments
You must be logged in to post a comment.