« Work, Potato, MST3K, Cybertruck | Main | Work, Cleaning, Lost Ember »
By Derek | November 22, 2019
A great Friday. (22nd)
Exercise, first thing.
Regular work day for me. Switching back and forth between my two projects today. Got some good work done.
Started watching Night Watch ( https://reelgood.com/movie/night-watch-2004 ).
Had some friends over for dinner, and to hang out. We had some of Jill's enchiladas for dinner, then we watched a very strange movie, Bronson ( https://reelgood.com/movie/bronson-2008 ).
Talked about the Tesla Cybertruck. It's very Blade Runner. A couple of our friends really like it. I think it's pretty neat, but I also noticed that it doesn't have any Tesla logo on the front, so I'm not sure that what they showed isn't just a concept, and the released one might be different. News outlets are saying it won't enter manufacturing until the end of 2021. Almost two years out.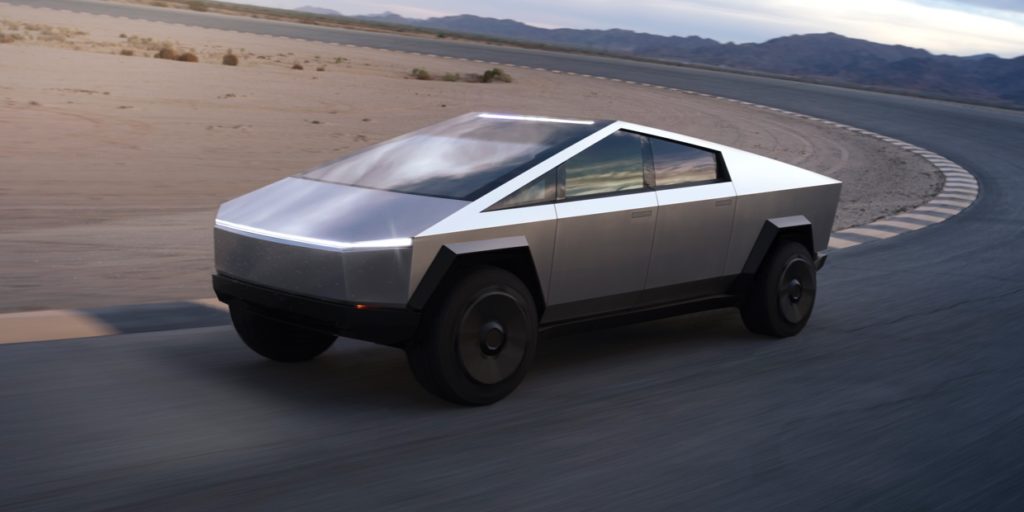 I was already thinking, and discussed this with friends, that they wouldn't release it until they have the new battery chemistry ready. The rumored battery tech that will allow battery charging to ~80% in about 5 minutes. That's when a truck makes sense. People are going to want to haul trailers and go camping with this thing, not just drive it around town. You can't really do that with today's battery tech.
Stayed up way too late talking before everyone left.
(Visited 60 times, 1 visits today)
Topics: Auto, Entertainment, Family, Food, Friends, Health, Me, Movies, Photos, Technology, Work | No Comments »
Comments
You must be logged in to post a comment.