« Robotics, XBox, Star Citizen, MIB | Main | Services, Family, Friends, Movie »
By Derek | December 15, 2019
A good Sunday. (15th)
Slept in. Still kinda wiped from the Robotics competition yesterday.
Went and played Pokémon Go a bit today. They are having a community day rewind, where Pokémon from this year's community days are more common in the wild.
Met Jill's sister while we were out playing, and caught a bunch of Pokémon.
Ran a few errands, including swinging by the library. I didn't have anything on hold this week, so I was just dropping off stuff.
Forgot to mention, but I saw a car carrier tipped over at the large curve going from 35N to 410W.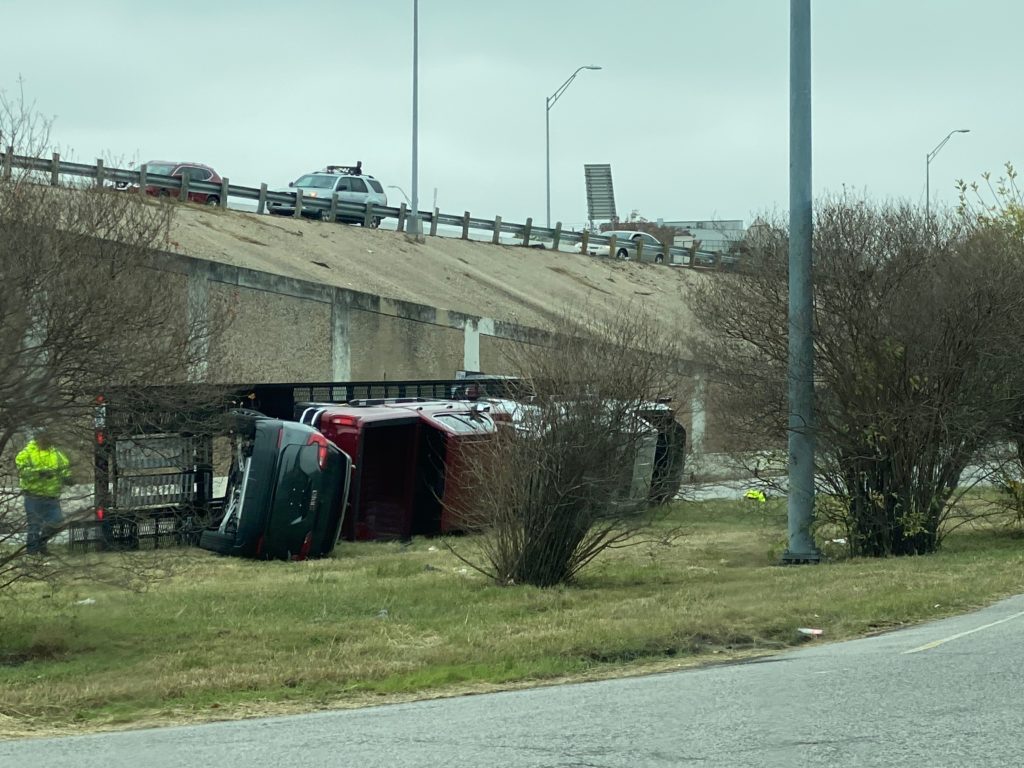 I needed to pick up some gifts for a gift exchange at work this week, so we swung by a new store Five Below to check it out. It's like a dollar store, where most everything is $5, instead of $1. I'm supposed to bring three gifts, one wrapped, and two unwrapped that are no more than $5 each.
A guy I know from a Tech Discord was offering an XBox code to anyone who wanted it for their kid. No one else had spoke up in the channel, so I grabbed it. I figured it was a code for a game, or something. Nope. $100 gift card. Early Merry Christmas to my younger son. We still have to decide what he's going to buy with it.
Watched MIB3 with the family before bed.
(Visited 37 times, 1 visits today)
Topics: Auto, Entertainment, Family, Friends, Games, Me, Microsoft, Photos, Technology | No Comments »
Comments
You must be logged in to post a comment.