« Labs, Pokemon, Heroforge, Instant Pot | Main | Slept, Work, Robotics, Instant Pot, Tummy »
By Derek | January 14, 2020
A good Tuesday. (14th) 
Slept in again, but exercised first thing. 
Our favorite BBQ place is still closed today, so we had to scrounge our own food. Oh, the horrors. 
Spent some time trading Pokémon with Jill before Robotics. I was able to evolve a bunch of monsters for XP that I was going to give away anyway. Still working on getting max level (40) in the game. 
Once we got the elementary kids started on robotics, Jill started working on some Instant Pot pot roast. She's working off a "recipe" provided by our friend who runs the BBQ joint. His recipe isn't very detailed, it's just a list of ingredients. 
Meanwhile, I started working on washing dishes, we've kind of let them pile up this weekend. 
One of the robotics kids brought a cake for us to share. He's into baking and has brought some cool treats in the recent past.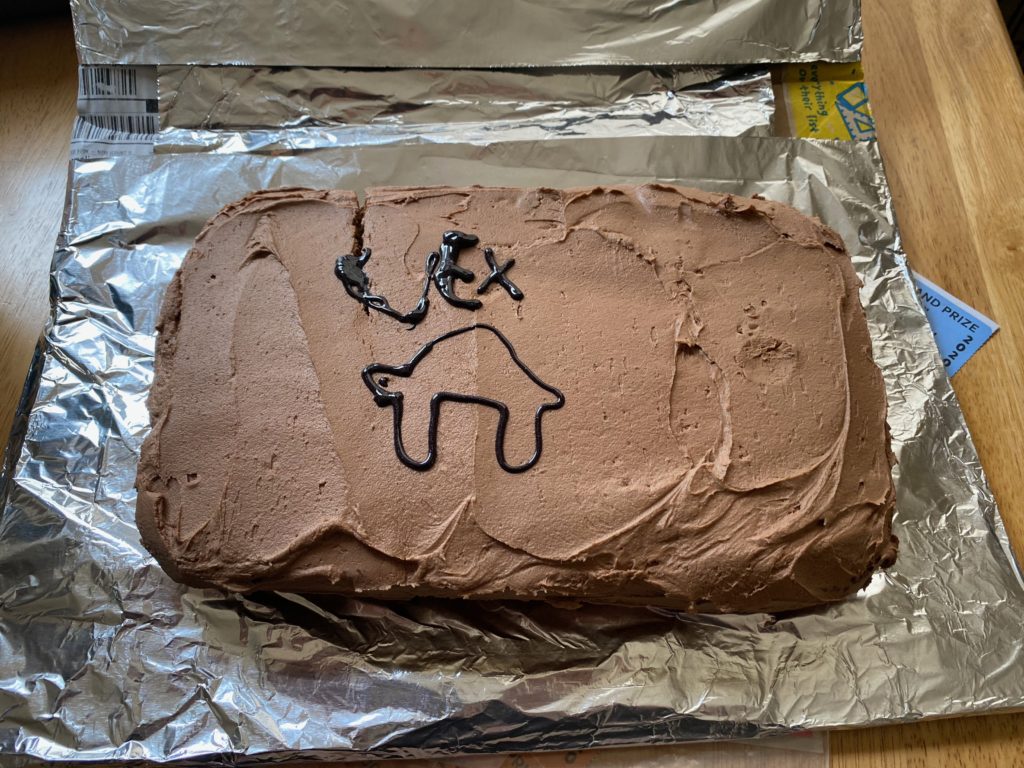 We ended up cooking the roast in the broth for 20 minutes, then with all the rest of the ingredients for over 30 minutes. It came out really good, but Jill thought the meat wasn't tender enough.
After dinner, we ran out to help Jill's sister pick up a new TV, her car isn't big enough to hold it in the box. 
With that done, we ran to HEB real quick to pick up some ingredients for an Instant Pot recipe I want to try tomorrow night. 
I had to come home and work on a customer's computer. She had some questions about an issue she was having. I was able to connect remotely through our management software, and check out the issue. I was able to get her fixed up right away.
(Visited 89 times, 1 visits today)
Topics: Auto, Entertainment, Family, Food, Friends, Games, Health, Me, Photos, Robotics, Technology | No Comments »
Comments
You must be logged in to post a comment.