« Recharge, BBQ, Robotics, Movies | Main | Docs, Traffic, Instant Pot, Witcher »
By Derek | January 22, 2020
A great Wednesday. (22nd)
Got up a bit early today, had two doctor appointments first thing this morning. I went ahead and took a half day at work, because I knew they would take a while. These were routine checkups and everything checked out. 
Picked up my older son and his wife to take her to work, and then him to another appointment. Dropped her off and swung by the library to pick up an item on hold. 
Jill dropped our younger son and I off at the house so that we could eat lunch and get started on work. 
Sad to hear that Terry Jones (Monty Python fame) passed away today.
Regular work day for me, once I got started. 
After work, we had a RackerGamer Board Meeting, where we made progress on several fronts. We're getting closer to being an official 501(c)(3)! 
We ended the meeting "early" by our standards, so Jill and our younger son and I had time to work on an electronics project that we had been wanting to do. It's a little flashing LED kit, nothing too fancy, but Jill had never soldered before, and she got to. I hadn't soldered in probably 20 years, and our younger son had only done it once before, so he got some good practice. Not too bad!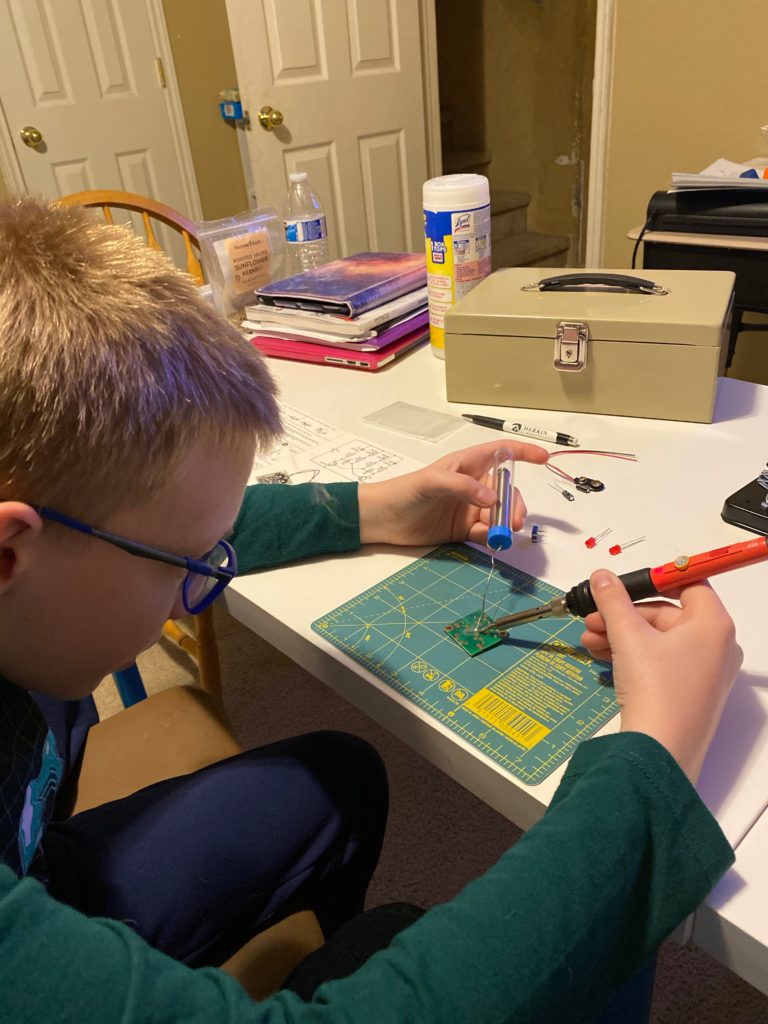 (Visited 30 times, 1 visits today)
Topics: Family, Health, Me, RackerGamers, Technology, Work | No Comments »
Comments
You must be logged in to post a comment.