« Work, Scripts, Schedule, Pokemon, Funny | Main | Health, PC, Game, Groceries, Delivery »
By Derek | March 21, 2020
A long Saturday. (21st) 
We got up a bit early this morning to run some errands, I mean, to stay safely quarantined in our home.
Called my friend for his birthday, he's 50 this year. We had a good chat. 
While troubleshooting an issue with my media server, I discovered that my UniFi Cloud Key and controller were offline, so I reset the Cloud Key expecting to simply restore from the auto backups. 
Of course, once reset, the controller couldn't _find_ any backups. Fortunately, they're stored on an SD card in the Cloud Key. Of course, though, the SD card is formatted EXT4, which my Mac can't read. Good thing I've got several Raspberry Pi computers available that can read EXT4 easily. So, a quick copy off the card, and "scp" to my Mac, and I was ready to restore the controller. 
Let the restore run for about two hours, nothing happened, so I cancelled it. Gonna have to reset the Cloud Key again and try it again. Not tonight. 
Met up with the family in PHX via Zoom, to just check on everyone and ensure everyone's healthy and happy. 
Spent another couple of hours chasing down our San Antonio family, via phone, to do the same, but also offer our assistance if anyone was in need. Jill has already been helping her step-mom find goods that are sold out in many places. It's been a little challenging getting milk and some other staples. 
Spent the rest of the evening building our new exercise machine.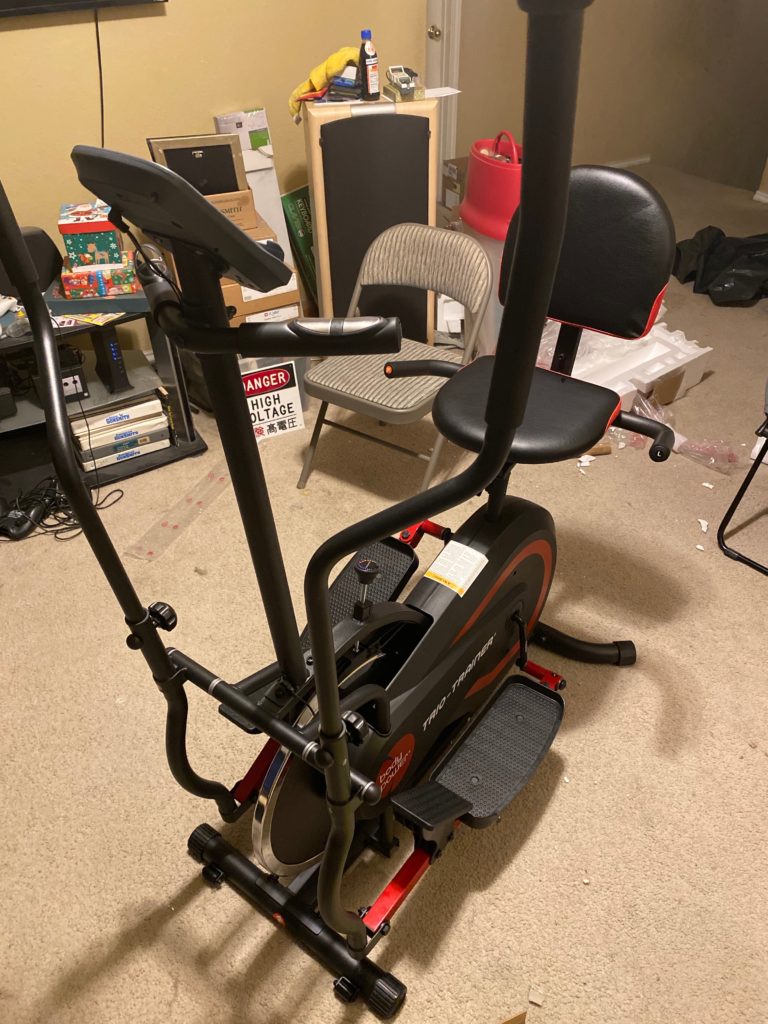 No, seriously, this thing took us about four hours to assemble. The first 45 minutes — I kid you not — was getting it out of the box. There are so many pieces, and they were all packing taped together. Ugh. I was physically exhausted by the time we were done. 
Time for bed. 
(Visited 25 times, 1 visits today)
Topics: Apple, Family, Friends, Home Improvement, Linux, Me, Photos, Technology | No Comments »
Comments
You must be logged in to post a comment.