« Work, BBQ, Pandemic, TV | Main | Friend, UniFi, Exercise Bike »
By Derek | March 20, 2020
Busy Friday. (20th) 
Regular work day for me. Learning the package creation, addition and deployment process for my product. Essentially, I discovered some scripts that should be in our guest containers that are missing in some of the newer ones. They exist in the package, but aren't getting deployed correctly. Even though I worked late, I didn't get it solved, I'll have to pick it up Monday. 
Also, made the decision to work Monday through Friday next week, so that I'll be able to spend as much time as possible with our departing engineer. As you may remember, my schedule is normally Wed-Sat. Cleared the new schedule with my boss, who actually thought that was a great idea. This also means that I'll be not working tomorrow. 
While I was working, Jill and her sister went out to play some Pokémon. While they were out, they got me a shiny Sneasel.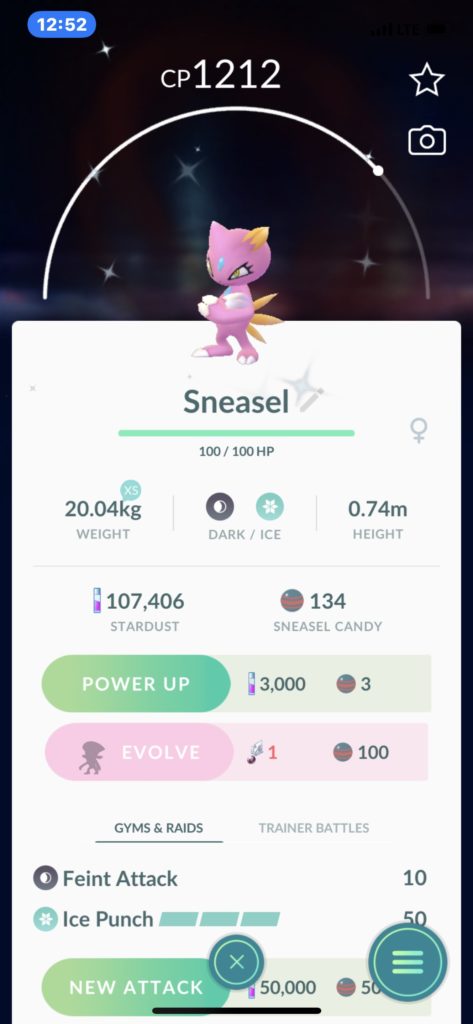 Once Jill got home, with her sister, we all jumped in the car and went to play some Pokémon. Don't worry, we didn't interact with anyone else. Tonight we're practicing social distancing together.
Also, I renamed my buddy Pokémon. It's a monster called "Giratina".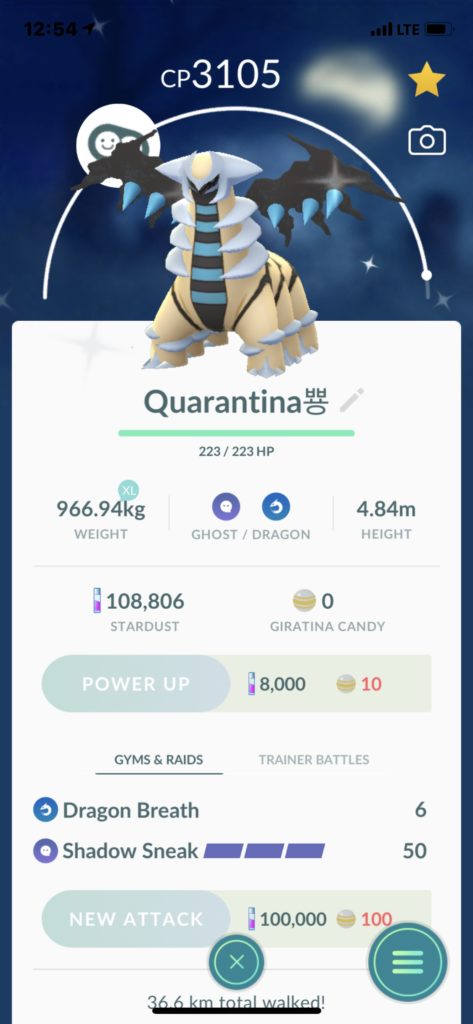 Also, I have to share this, that I found on Youtube. Remember, that during tragedy, laughter is the best medicine. 
Went to bed kind of late. 
(Visited 93 times, 1 visits today)
Topics: Entertainment, Family, Friends, Games, Health, Me, Photos, Work | No Comments »
Comments
You must be logged in to post a comment.