« SteamDeck and Upgrade | Main
By Derek | September 29, 2023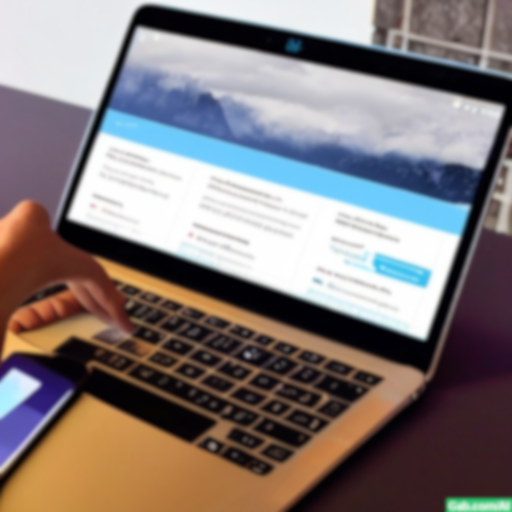 Summary
I'm switching from storing notes in three different apps.
nvAlt for easy and quick searching,
BBEdit (not listed here) for plain text notes, and also
Evernote for stuff that I need synced to my other devices via Cloud.
For me, personally, Evernote has been my go-to for nearly a decade. I'm switching away from it due to recent issues like slowness, especially with search, (very) occasional sync issues and of course, they are going to nearly double the price of it this coming year. For years Evernote's Pro subscription was $60-75/yr, with small increases over time, but this coming year, they have increased prices by over 100%. Apparently Everrnote feels like people are locked in and will just accept it and stick around. Nope. Especially as I was already looking to switch for other reasons, before they announced the pricing changes.
I'm migrating everything all-in to Obsidian. Give me a year or two with it, and I'll determine if that was the right place after all.
Currently I'm simply syncing Obsidian's content with iCloud, but plan to pay for Obsidian's Cloud sync within the next couple of months, as my annual Evernote subscription gets closer to expiration. I'm also still working on migrating my notes from Evernote. I'm choosing to do a more manual migration, rather than an export and import, as I'm finding a bunch of notes that I no longer need, but also due to the fact that Obsidian allows me to organize things in a far better manner (for me) than Evernote did. Evernote relied on "notebooks" and "tags" with search to find stuff, but that doesn't make your data very discoverable or "organizable". Obsidian seems to be far better in that regard.
For the record, while researching this article, I discovered NotesNook, which I hadn't heard of. If, for whatever reason, Obsidian doesn't work out for me, NotesNook looks pretty nice, and I think I will give that a try.
Some of the apps listed in this review were excluded by me right away, as I need multi-platform (Windows/Linux/Mac/iOS) support, and I need it to work well, but included here as they may fit your needs.
If I've missed an app you know of, or are interested in, let me know, and I'll add it to the list. If I've missed a favorite feature of yours in one of the apps I've already listed, let me know, and I'll add it.
Apple Notes
Pros
Cloud sync included with iCloud, free plan available, storage plans are very inexpensive https://support.apple.com/en-us/HT201238
Very easy to use, but also very flexible
Supports Apple Pencil stylus with a compatible iPad.
Sharing included
Cons
Closed Source
Platforms: MacOS, iOS, Web, no native Windows or Linux version
Almost all but requires an Apple device
Bear
Pros
Cloud Sync $30/yr https://bear.app/#price
Beautiful
Notes stored in markdown format by default
E2EE (End 2 End Encrypted) using iCloud, but you can add additional encryption to individual notes
Cons
Closed Source
Platforms: Mac, iOS, no Web or native Windows or Linux version
Evernote
Pros
Platforms: Mac, Windows, iOS, Android, Linux, Web
Web clipper (browser extension)
Document scanner
Import calendars
Sharing notes with other users
Cons
Google Keep
Pros
You probably already have a Google account, so "free", although the storage plans are reasonably priced, when you do need to upgrade
Cloud sync included
Cons
Closed Source
Platforms: Web, no native versions
Google discontinues software all the time, can this app really be trusted?
Also, are you sure you want more of your life archived and sold by Google?
Basic note-taking app, but online only.
Joplin
Pros
Cons
Microsoft OneNote
https://www.microsoft.com/en-us/microsoft-365/onenote/digital-note-taking-app
Pros
Comes "free" with Office365, storage plans are very generous
Cloud sync included
Platforms: Windows, Mac, iOS, Android, Linux
Cons
Cloud Source
… do you really want more proprietary lock-in software from Microsoft?
Sharing is not easy
Notational / NVAlt
https://brettterpstra.com/projects/nvalt/
Pros
Cons
It used to be very fast. For some reason, on MacOS Ventura it now hangs for random periods of time. App is supposedly being replaced by the developer with an "Ultra" version. Not yet available even though it was announced over 3 years ago.
MacOS only.
No Cloud Sync, local only.
NotesNook
https://notesnook.com/downloads/
Pros
Cons
I haven't used it personally, so I do not know, but I don't see any right off the bat.
Notion
Pros
Cloud sync $96/yr per user for small teams, allows 100 guests, pricing higher across multiple teams https://www.notion.so/pricing
Designed for organizing teams, not just individuals
Platforms: Windows, MacOS, iOS, Android
Easily create a centralized wiki included
Roadmap/project features included
Integrations with Slack, Github, etc.
Added new AI features, for additional cost
Public API
Cons
Closed Source
Seems like it might be online-only
Obsidian
Pros
Cons
Closed Source, but very responsive to feedback, and releases new features like clockwork. Published roadmap ( https://obsidian.md/roadmap/ )
Standard Notes
Pros
Cloud Sync $0, but doesn't include simple things like Folders
Platforms: Windows, Mac, Linux, iOS, Android, Web
Open Source https://github.com/standardnotes/app
E2EE (End 2 End Encrypted)
Run your own server?
Cons
Cloud sync $90/yr to get Folder support, and email support. For $120/yr you can also "share" with 5 other accounts, and you gain 100GB storage for photos https://standardnotes.com/plans
Markdown is only supported with paid plans.
---
Version 1.4
Additional clarifications, URL additions, and other corrections
Version 1.3
Added Notion
Version 1.2
Added Apple Notes
(Visited 22 times, 1 visits today)
Topics: Apple, Linux, Me, Microsoft, Reviews, Technology, Work | No Comments »
Comments
You must be logged in to post a comment.