« Library, Lounged, NDI, Nicha's | Main | Lunch, Airport, Robotics, Movie »
By Derek | December 2, 2019
A good Monday. (2nd)
Exercised first thing this morning.
Went to visit Vince's gravesite, at the Fort Sam Houston National Cemetery. While we were there, we also visited Jill's grandfather's grave. We decorated Vince's grave with some white Carnations, in remembrance. I miss my brother, but I was glad to be there with family, and the weather was perfect.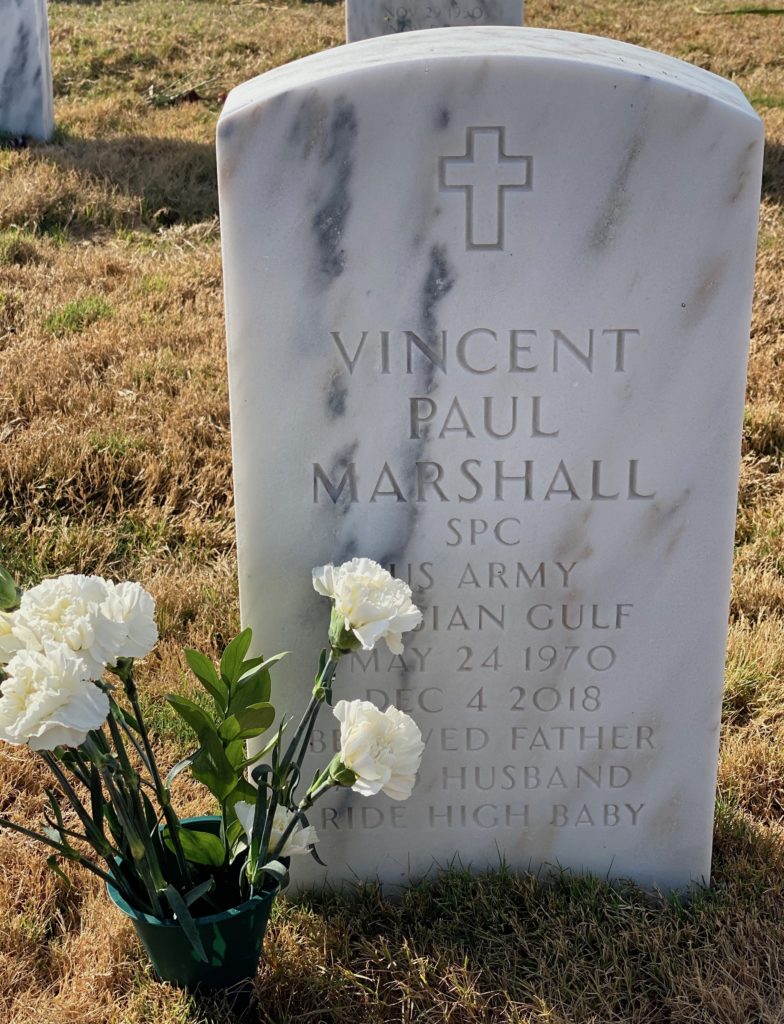 The cemetery is huge, but still has lots of room left, which I guess is good, since we're going to stay at war forever, apparently.
Grabbed some quick lunch from Popeye's on the way home, then had a quiet little lunch at home.
Worked on some customer computers after lunch, for just about the rest of the night.
Spent some time talking my with dad and Jill before bed.
(Visited 40 times, 1 visits today)
Topics: Family, Health, Me, Microsoft, Photos, Politics, Technology | No Comments »
Comments
You must be logged in to post a comment.