« iMac, Pokemon, Movies | Main | Slept, Synch, Pokemon, Movie »
By Derek | December 27, 2019
A good Friday. (27th)
Exercised first thing.
As I was off today, I got to attend Friday Pokemon Go Trade Days at our local BBQ joint.
After lunch, we ran some errands, and played a little bit of Pokémon Go while we were out.
Finally was able to buy the replacement faucet for the back yard — a "hose bibb". Of course, I got the right size, but the wrong gender the first time. I bought the male threaded one, and needed the female threaded one. Le sigh. After a quick second trip to Lowe's, I got the correct part and was able to install it just as it was getting dark.
This evening, Jill and I watched a couple of movies; Arrival: a Sci-Fi alien linguistics movie that's sort of about time travel. It's weird, but very good, and Bad Moms Christmas: a raunchy, funny, but touching story about dysfunctional mother-daughter relationships.
Also wanted to mention that I earned the December Challenge Award on my Apple Watch!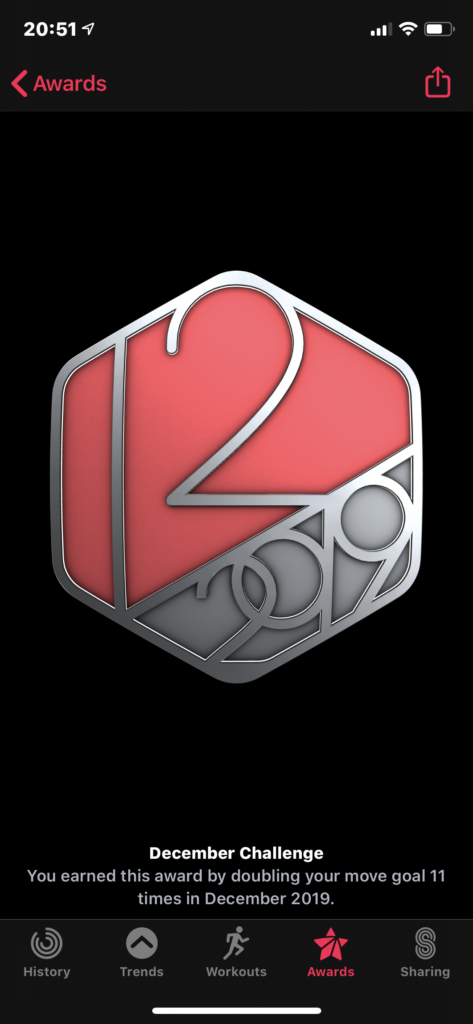 Time for bed.
(Visited 34 times, 1 visits today)
Topics: Entertainment, Family, Games, Health, Home Improvement, Me, Movies, Photos | No Comments »
Comments
You must be logged in to post a comment.