« Birthday, Urban Air, Pokemon, Star Citizen | Main | Labs, Pokemon, Heroforge, Instant Pot »
By Derek | January 12, 2020
A great Sunday. (12th) 
Slept in, then exercised first thing.
Left the house to run some errands, RedBox, Library, etc.
Jill, our son and I played some Pokemon, mostly did some raids, on the way over to our next stop. 
Went to check out a gaming store over on Blanco Road, called Knight Watch Games. It's super cool, very fantasy-game themed, it looks like the interior of a tavern inside, long tables that you can use to play board, RPG, or minis games. They even have a room that looks like a room in an Imperial station, from Star Wars.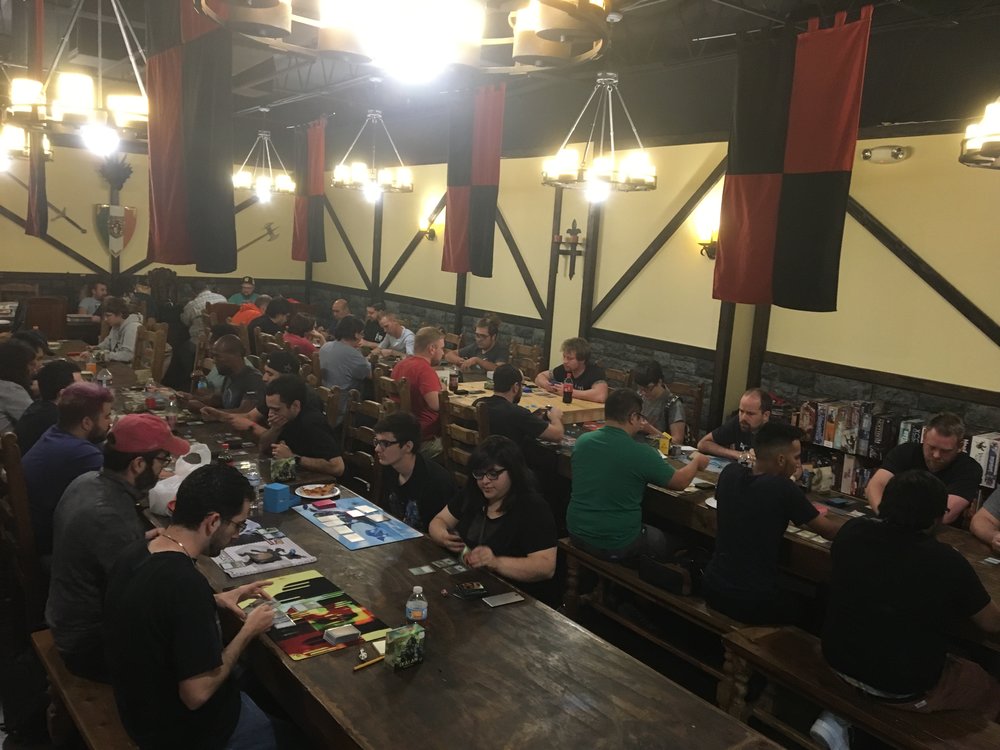 They have tons of games you can use, and also plenty of games and gaming accessories you can purchase.
One of the coolest rooms they have is their wardrobe room. They have lots of cosplay clothing that you can buy.
Our younger son bought himself a new set of DnD dice. Seriously, we'll be going back, that place is very cool, we were in there for quite a while. 
Jill and I played a bit of Pokemon on the way back, too, but our son was bored, so he didn't. He gets that way when we "play Pokemon too much" according to him. Kids, right? 
Once we got home, our son and I played a bit of Minecraft together on one of the multiplayer servers that he really likes. I'm not really good at those games, but I enjoy playing them with him. One game is a multiplayer building game, where everyone has like 10 minutes to build something by themselves in an area, then everyone else votes on it. Whoever ends up with the most votes for their creation wins. Another game is called "Bed Wars" where you have 4 teams of 4, and you are on separate islands. You have to protect your "bed" — think capture the flag, ultimately. That one's very PvP, but it's pretty fun.
(Visited 45 times, 1 visits today)
Topics: Entertainment, Family, Games, Health, Me, Microsoft, Photos, Technology | No Comments »
Comments
You must be logged in to post a comment.