By Derek | May 9, 2020
A good Saturday. (9th)
Regular work day. Pretty quiet day, which is good.
Watched an episode of Marvel's Luke Cage, still working on season 2. 
Did some laundry today, while I was working.
Had some leftover spaghetti for lunch, still great. 
Played a little bit of Pokemon during the Timed Snubble Event today. I did manage to get a couple of Shiny Snubbulls! I upgraded one of the best ones.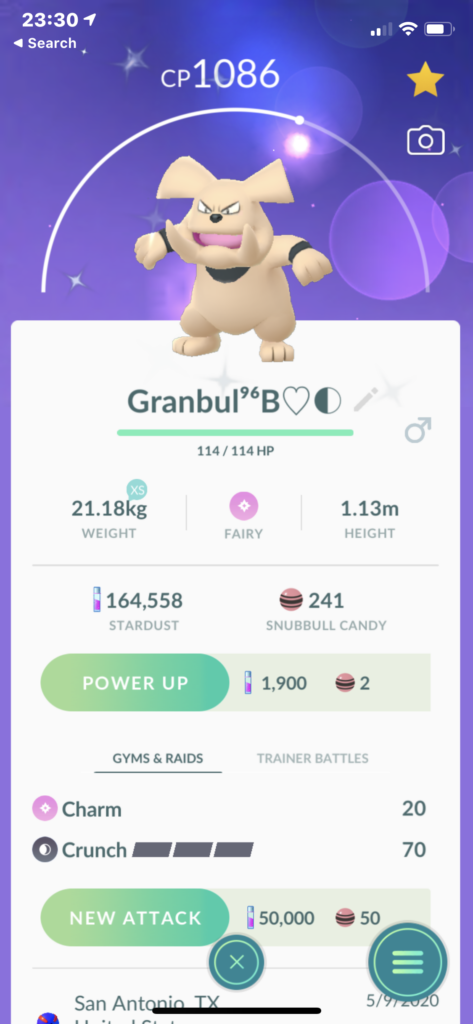 Jill went to Tractor Supply with her sister. 
Did left over spaghetti again for dinner. 
Exercised late.
Watched Ponyo with the family, before bed. Interesting movie. It's not bad, but it's certainly not my favorite Miyazaki. 
Topics: Entertainment, Family, Games, Me, Movies, TV, Work | No Comments »
By Derek | May 8, 2020
A good Friday. (8th)
Regular work day for me. Got a good bit or work done. 
Watched a few episodes of Marvel's Luke Cage, working on season 2.
Jill had to go to Costco to fill up the car, so she went ahead and stopped into the store and got some essentials. 
Exercised after work, watched Rick & Morty, season 4, episode 1. It's just as crazy as previous seasons.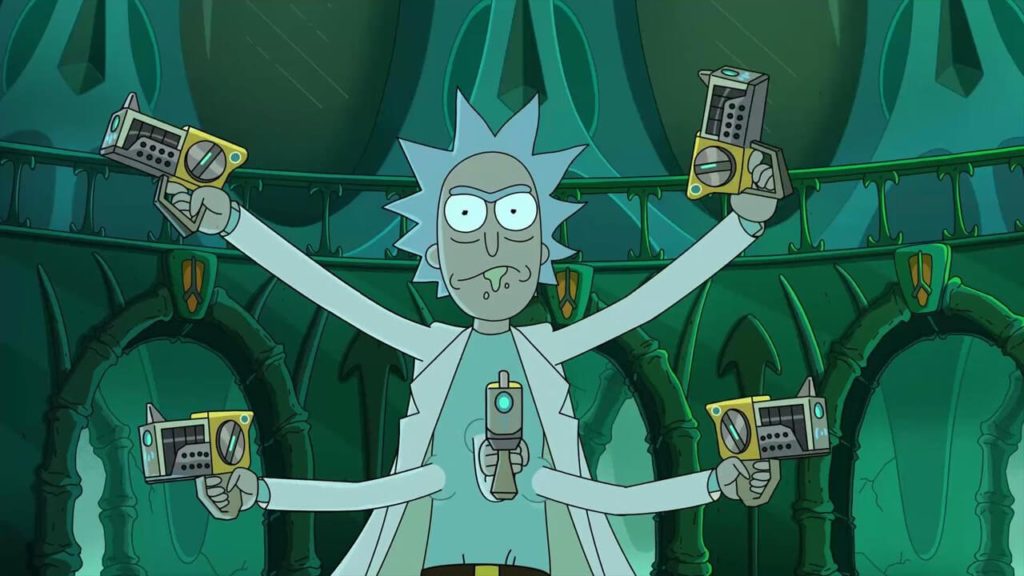 Jill made some great spaghetti for dinner. 
Ordered two Blasts and a milkshake from Sonic, using DoorDash. Our order was $26 and some change, where $11 was the total of our desserts. Ouch. This is why we don't do that much. 
We checked out Vex VR for a bit, just to ensure that it's working. Our younger son will be starting lessons on it next week. 
Time for bed.
Topics: Entertainment, Family, Food, Health, Me, Robotics, Technology, TV, Work | No Comments »
By Derek | May 7, 2020
A good Thursday. (7th)
Regular work day.
Finished Marvel's Cloak & Dagger, season 1. 
Our younger son did his martial arts via Zoom again, today. I think Texas is going to allow "gyms" to open soon, though. 
We left the house to take our older son to work. 
Once back, I watched the second part of 10 Years with Hayao Miyazaki. This is four part documentary, and it's very interesting, but also moves pretty slowly. It's in English, but Miyazaki himself speaks only Japanese, so there are subtitles, too. It's difficult to watch while multi-tasking, but Im enjoying it.
I worked in my office a bit. We have an original iPad 1 that I tried to Jailbreak a while back, and that made it non-functional, mostly, I think, because the Cydia stuff seems to be shut down. Anyway, I restored it tonight, and set it back up for what it was doing before, running as a photo frame.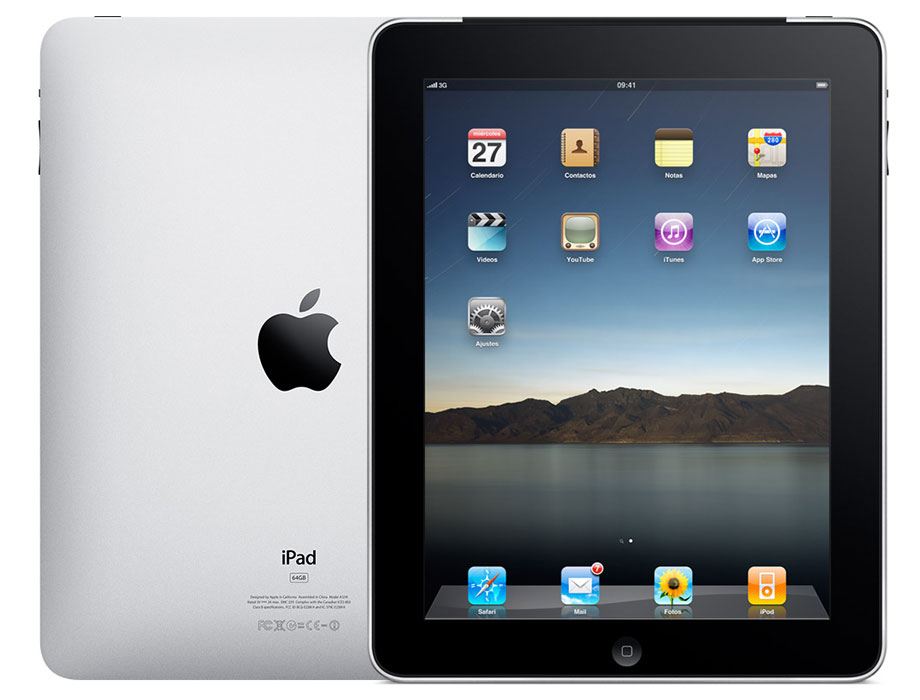 Yep, it's ~10 years old, and doesn't do much, but it will still connect to iCloud, sync down my favorite photos on a regular basis, and display them as a photo frame. I ordered a new Griffin stand (off eBay, they're discontinued) and it came in today, so I was motivated to get it set the iPad back up. Now I just have to decide where to place it. The stand is designed so that the power cord (30-pin) can be "hidden" while it's running, as long as the iPad is in portrait mode.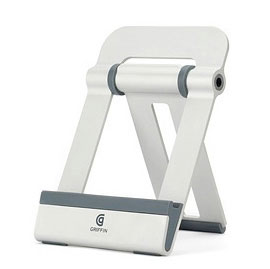 Time for bed. 
Topics: Apple, Entertainment, Family, Me, Technology, TV, Work | No Comments »
By Derek | May 6, 2020
A good Wednesday. (6th)
Regular work day for me. Went to bed too late to get up early and exercise this morning, I'll have to do that after work.
Wednesday is our teams' normal meeting day, as it's the day that our weekend workers cross over with our M-F workers. Some of us are Sun-Wed, some are Wed-Sat, and some are Mon-Fri, so a bunch of meetings typically get scheduled for Wednesday. As it's also my Monday, it makes for a pretty busy plate for most of the morning and early afternoon.
Lots of good stuff going on, though. We have some more hardware migrations and deployments coming up, always a good thing.
After work we ran our older son to work then back home to exercise.
Ate dinner, then ran our son home after he finished work.
Watched Beastie Boys Story. It's a documentary, a stage show, told by Adam Horovitz (Ad Rock) and Michael Diamond (Mike D). It's pretty interesting, and mostly ends up being a tribute to Adam Yauch (MCA).
If you've bought any Apple Products within the last 6 months, you've probably received an offer for 1 year free of AppleTV+. Check it out, there are some good shows on there. If you do watch Beastie Boys Story, make sure you watch it all the way through the credits, there's some cool stuff there.
Time for bed.
Topics: Apple, Entertainment, Linux, Technology, TV, Work | No Comments »
By Derek | May 5, 2020
Cinco de Mayo. (5th)
Slept in just a bit, not too late. Felt pretty good when I got up.
Exercised first thing, then did some work around the house, laundry, changed some light bulbs, etc.
Jill and our younger son went to our favorite BBQ to eat. I stayed home, just in case, and had some leftover chicken and rice from yesterday.
Played quite a bit of Spyro. Still working on the first game.
Our niece came by to pick up their mail. I showed the game to her kids, they thought it was cool. We have a guest user on the Switch, so they played it for a bit.
After they left our younger son did his martial arts via Zoom, as "gyms" aren't allowed to open yet.
It's interesting, but my Siri speaker downstairs was trying to call 911 during his Zoom meeting. Today wasn't the first time he did martial arts over Zoom, but it was the first time our HomePod reacted to it. I might have to disable "Hey Siri" for the duration of his classes next time.
Jill took our older son and his wife to the store for groceries, then took him to work.
I played some more Spyro, until it was time to pick him up from work, then once we dropped him off we all played a little Pokémon.
When we got home I spent a couple of hours transferring Pokémon from Go into Let's Go: Eevee on the Switch. I'm still working on completing my Pokédex there. Some of the transferred Pokémon are super hard to catch, though, since typically the Go monsters are stronger.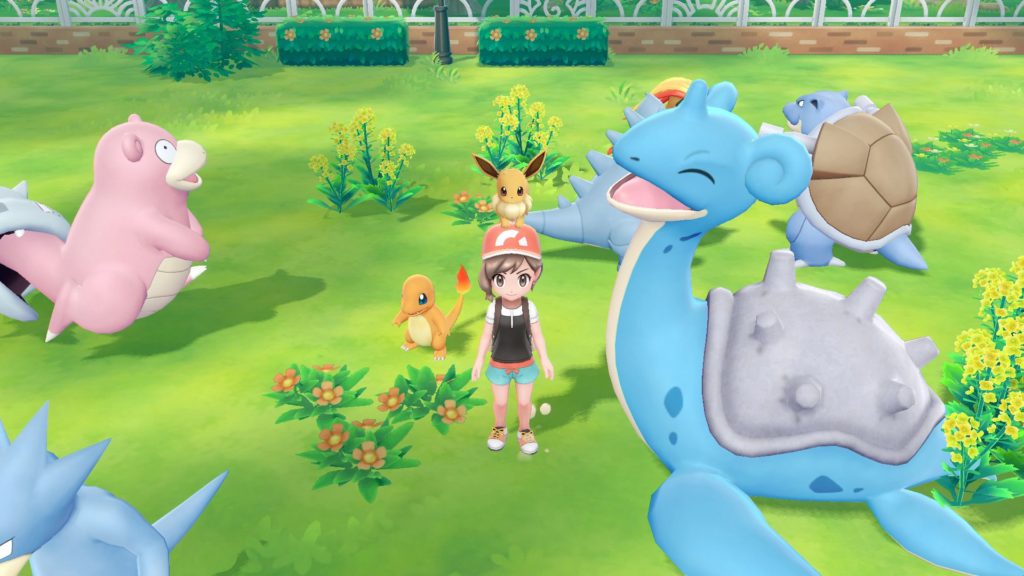 Time for bed.
Topics: Apple, Entertainment, Family, Food, Games, Health, Me, Nintendo, Technology | No Comments »
By Derek | May 4, 2020
May the 4th be with you. 
Slept in, since we went to bed so late last night. 
When I did get up, I didn't feel good, so I went back to bed for a bit. 
I woke up again, and tried to do some exercise, I got about half-way through it before I felt bad again and had to go lay down. Pretty sure I'm just dehydrated. 
Once i got up the third time, I grabbed a Gatorade, to drink. 
I completed my 28th day in a row on DuoLingo. 
I watched a few episodes of Marvel's Cloak & Dagger, season 1.
Jill made me chicken and rice for dinner. After all my sleeping, I was pretty hungry. 
Got my exercise done in two parts, then went to bed early. 
Topics: Entertainment, Family, Health, Me, TV | No Comments »
By Derek | May 3, 2020
A good Sunday. (3rd)
Slept in.
Got up and worked on my mileage for SofTouch Systems, so that we can complete our 2019 taxes. At some point, I'll have to work on getting the business receipts together.
Is the 's' or the 'c' in scent silent?
We left the house to go play some Pokémon. Drove up to New Braunfels, to Landa Park. While we didn't get out of the car, we saw plenty of people out and about, in the park, enjoying the beautiful day, and weather. As far as we could tell, they were practicing good social distancing. We couldn't stay as long as we wanted, since we had to come back to San Antonio to pick our older son up to take him to work.
After we dropped him off, we went to Dairy Queen to get dinner. It's been so long since I've eaten at a DQ. We ended up with chicken & gravy baskets and small blizzards, which we took home to eat. Getting through the drive-thru took about 30 minutes, though.
After taking our older son home again, we finally watched Star Wars: The Rise of Skywalker. I had been putting it off, 'cause I was worried it would be disappointing, especially after The Last Jedi.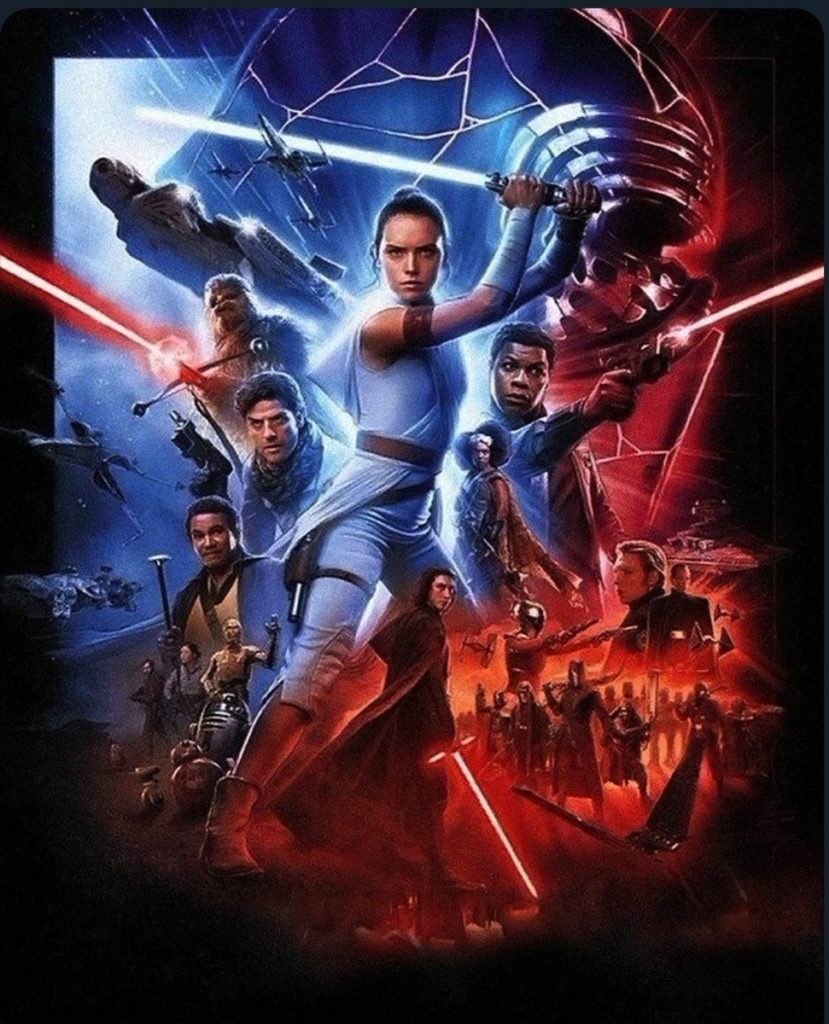 I was pleasantly surprised, I really liked it. I felt like the did a great job tying up all the loose ends for the past ~40 years. One thing that was really cool was the "voices" scene — I won't spoil it if you haven't seen it. Also, there's a specific voice missing, that we didn't see in the credits.
Went to bed way too late.
Topics: Entertainment, Family, Food, Games, Me, Movies | No Comments »
By Derek | May 2, 2020
A good Saturday. (2nd)
Regular work day for me, except I'll be getting off a few hours early due to working on Tuesday this week. 
My dad forwarded me a pic of myself at 2 years old. Interesting, in and of itself, but more interesting is where it was taken.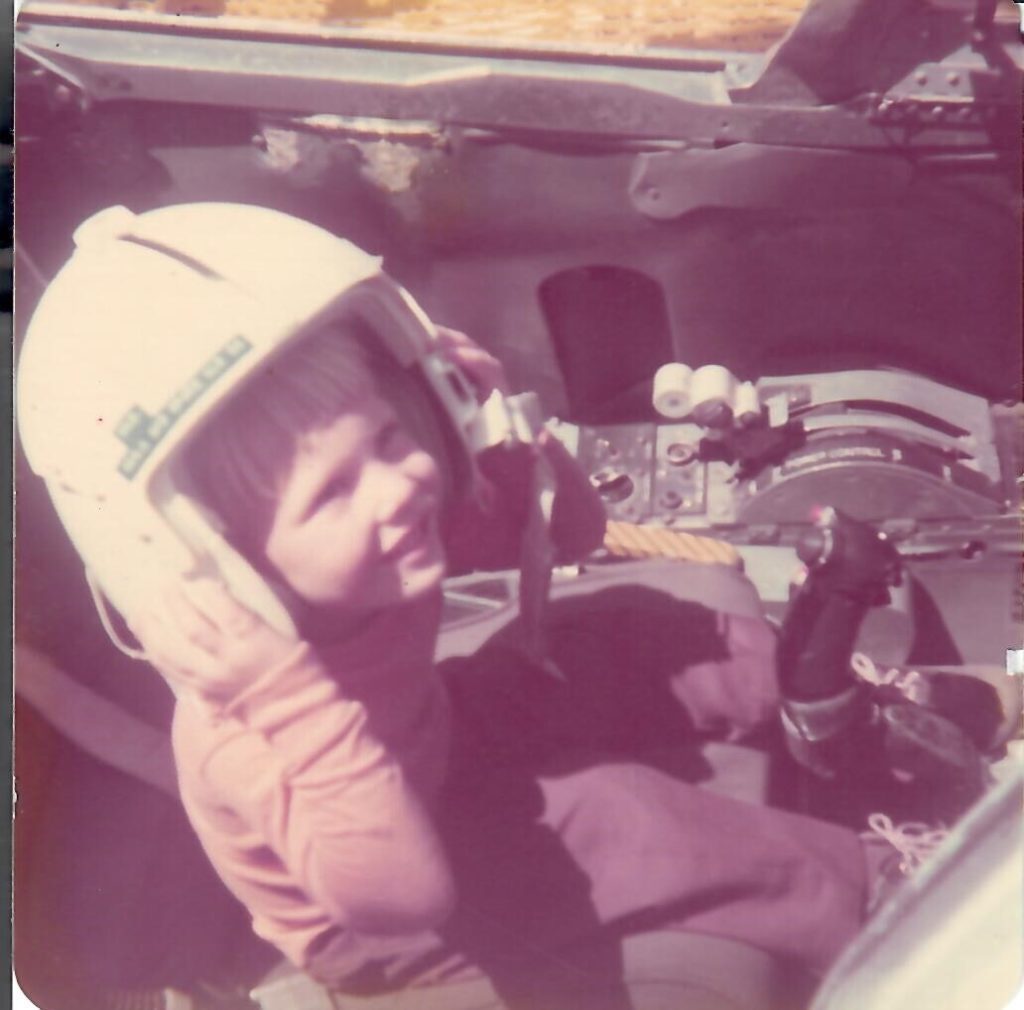 I'm sitting in the cockpit of the SR-71 Blackbird, at Beale AFB, shortly after it was declassified. Super cool. Is it any wonder it's my favorite plane?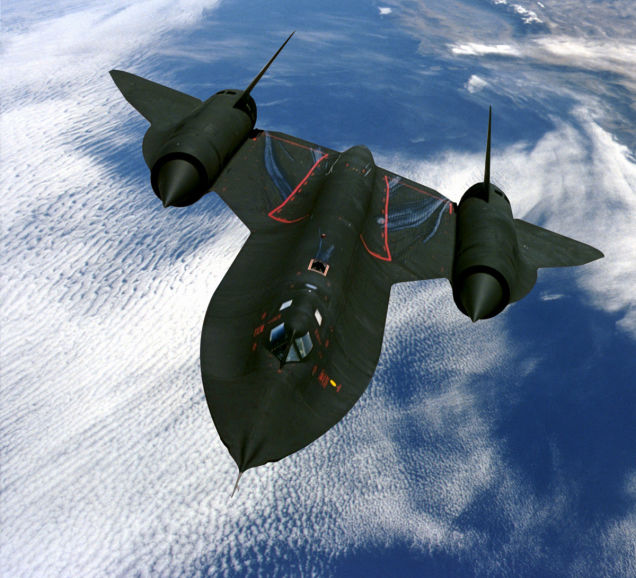 My Duolingo came up with some funny stuff today. Seriously.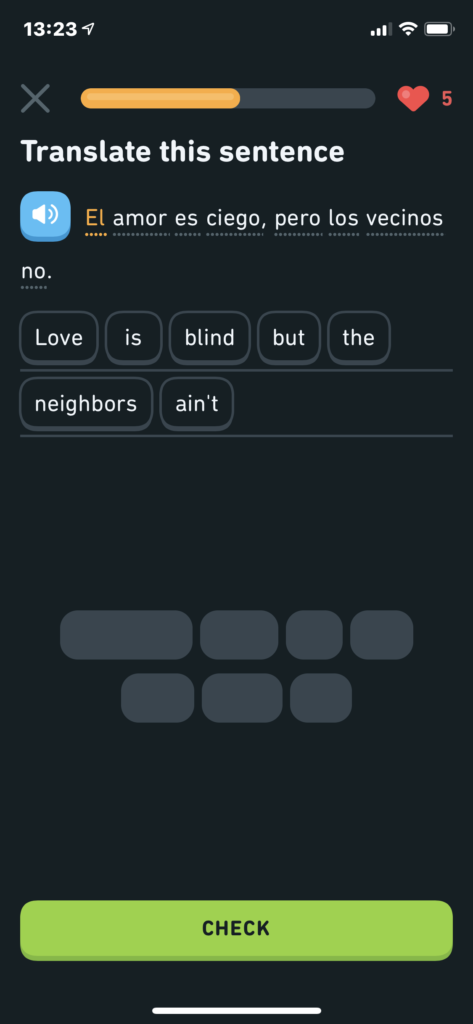 Jill went to go some shopping outside of Bexar County today, and while she was out, she stopped by Buc-ees. She brought us home some fudge and some flavored beef jerky. Yum.
We decided to eat out for our anniversary, which was yesterday.
We left shortly after 5pm, to head out to our favorite Mexican restaurant, Salsalitos. We had heard that they would be open at the reduced (25%) capacity required by the state. Their dining room was open, so we figured we'd give it a shot. The sign on the door stated that we needed to wear masks to enter, so we put them on, then took them off immediately after we sat down at the table. No one else sitting at any table were wearing masks. The employees were all wearing masks of differing styles and qualities. I did see several patrons enter during the time we sat there without masks, and they were not turned away. 
Dinner was awesome. Our favorite waiter wasn't there, but we were waited on by another guy that's served us several times in the past. Service was excellent, the food was excellent. Other than the restaurant not being very full, it felt very normal. One other thing was interesting, their curbside pickup was hopping. We didn't know it, but they had been doing curbside for a few weeks already. We had chips and salsa, then meat empanadas with queso as an appetizer. Jill had a prickly pear margarita. I ordered the Pescado del Rio, it was very good. 
We stopped by Walgreen's on the way home, to buy some candy, and so that I could pick up an Anniversary card. 
After dinner, we came home and watched Miss Congeniality and Miss Congeniality 2. Neither of us had seen the second one. 
Went to bed too late.
Topics: Entertainment, Family, Food, Me, Movies, Photos, Work | No Comments »
By Derek | May 1, 2020
A good Friday. (1st)
I'm telling you, these App updates. I woke up to 27 iOS app updates. Yes, I checked yesterday, and I did all that were available yesterday, too. 
Today is our wedding anniversary. Jill and I haven't decided on what to do, or even know what we can do at this point. House arrest sucks. 
I've been getting up at regular time and exercising first thing for most of this week. Trying to reset my schedule to some sort of normalcy. Did my daily DuoLingo, I'm at 25 days (but I did use a Streak Freeze a few days ago, cause I missed a day).
Interesting. Gov. Abbot (R) says Texans don't need face masks any more, and that municipalities cannot ticket people for not wearing them… so, as our mayor (D) and county judge (D) disagree, instead of ticketing people directly, they are having local businesses police this, with threat of criminal trespass to the user, from the business.
Why is it that when closing the city, mayor and county judge met with our governor, and they all agreed on the terms, but when it came to opening it, they (mayor and judge) simply waited to see what our governor would say, and then, when they don't agree with it, make up their own rules. 
So, we're supposed to follow our local laws, while our mayor & county judge scofflaw our governors law.
Can you say hypocrites? Maybe Abbot should send some Texas Rangers and give our local leaders a stern talking-to.
Watched Dude, Where's My Car.
Watched another couple of episodes of Agents of Shield.
Jill did some shopping today, and even was able to get a large 8 pound package of beef for her sister. 
Ate a good dinner, then helped Jill for a bit with the Robotics stuff. 
When we were done with that, I played some Spyro: Reignited Trilogy on the Switch.
Normally, I'm not very good with platformers, and get frustrated with them, but I'm having a ton of fun with this game. Maybe it's because it's made for kids, I dunno. The flying levels are super hard, I'm having trouble completing them, but the regular levels I'm doing 100% on each one, and I'm about 30% of the way through the first game. 
Stayed up too late, playing Spyro, then went to bed. 
Topics: Apple, Entertainment, Family, Games, Health, Me, Movies, Politics, Robotics, Technology, TV, Work | No Comments »
By Derek | April 30, 2020
A good Thursday. (30th)
Regular work day for me. Got some good work done on my primary product, working to re-kick older hosts there still. 
Also, my team had a culture event where we all logged onto a Minecraft server and played. This is the 2nd one, it's pretty cool. We had some people hanging out in our Zoom meeting who weren't interested in Minecraft, so they were visiting each other's Animal Crossing islands. Cool. 
Watched another episode of Agent of Shield, season 5. 
Jill tore down our Robotics field that we had set up in the front room. This season, Vex has increased the size of the field, so we need to buy more parts for it. 
Took our older son to work, then went to go check out Chuy's. I had heard they were open for curbside, but unfortunately by the time we got there (10 minutes after 8pm) they were already closed. So we took our business to Las Palapas. Took our to-go food home and ate, then after a bit, went to pick our son up from work. 
Once we got back, Jill and I worked on getting the "field elements" from this years' Robotics game separated into bags. 
Time for bed. 
Topics: Entertainment, Family, Food, Games, Me, Robotics, Technology, TV, Work | No Comments »
« Previous Entries
Next Entries »